Here you will find more information about the different breeds of rabbits that we have at Crescent Farm. Whenever we have something available for sale, you will find it in our For Sale page.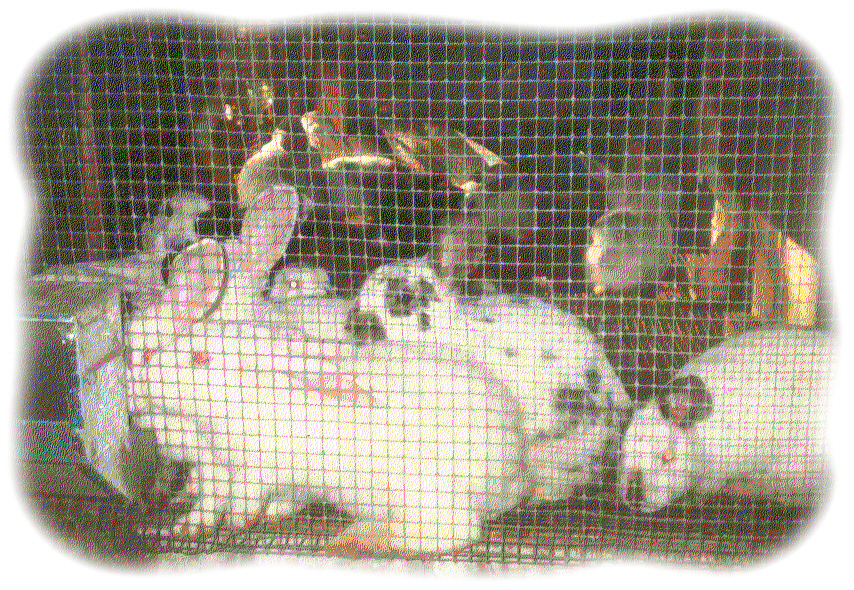 This is a picture of some of our rabbits. We have New Zelands, Californians, Checkered Giants, and Rexes. Soon we will have more pictures of our rabbits.
Our rabbits are healthy and prolific. We have never had any problems with desease in our stock. If you are interested in buying healthy breeding stock, contact us for availability, or if you would like to learn more about our production and see our stock, stop by Crescent Farm.
Home | Livestock | Produce | Fore Sale | Contact Us
---
Crescent Farm™
E-mail: crescent_farm@yahoo.com
© Copyright 2004 by Crescent Farm. All rights reserved.